Herby Olschewski
I've used quite a number of tools and utilities over the my 35+ years as a computer systems manager. Living on the bleeding edge of technology, requires a balance of staying with what works… and switching to something new and better. The fear of missing out and/or distraction by some shiny software, is what we fret over at Geeks Anonymous. Not to mention the countless hours roaming around the aisles in a large computer store. It's addictive. The best way to beat the Best Buy bottle store… is stay away. Go online, research and read reviews, before hitting the buy button.
Over the years, I've developed a sophisticated set of tools, logically grouped and readily at hand. Not unlike the garage of a smart mechanic. Everything is neatly arranged in drawers and/or hanging on the wall, within easy reach. A cluttered workshop inevitably leads to shoddy job, taking much more time that necessary. It's taken me many years to figure it all out and come up with a system and workflow… that works.
How I organize my tools…
The folders/icons on my laptop/phone are grouped:
| | | | | |
| --- | --- | --- | --- | --- |
| Workflow | Toolbox | Manage | Monitor | Support |
| Contacts | Calendar | InterWeb | Events | Reference |
| Messages | Chat | Email | Social | News |
| Phone | Camera | Navigation | System | Apps |
My browser bookmarks are filed as follows:
Active
Automation
Acute
Productivity
Always
Connected
Apps,Tools
& Utilities
Backups
& Sync
Blogs
& Feeds
Career
& Jobs
Clothing
& Gear
Cloud
Services
Contacts
& Lists
Data
& Statistics
Devices
& Phones
Email,SMS
& Chat
Emergency
Services
Events
& Shows
Fashion
& Beauty
Files
& Storage
Finance
& Money
Food
& Nutrition
Gadgets
& Stuff
Health
& Fitness
Hobbies
& Interests
Home
& Garden
Mange
Documents
Manage
eBooks
Manage
Graphics
Manage
Music
Manage
Photos
Manage
Security
Manage
Time
Manage
Videos
Maps &
Navigation
Music
& Culture
Networking
& Leads
News
& History
Pets
& Animals
Podcasts
& Audio
Projects
& Goals
Properties
& Homes
Romance
& Dating
Self
Development
Social
Networks
Sports &
Activities
Study &
Education
Telephone
& VOIP
Transport
& Vehicles

Travel &
Leisure
Weather
& Radar
Wine &
Beverage
Zen &
Happiness
These are in a mind map…
It's the basis of ZaGenie!

I've taken everything I know… the expertise, trials, tribulations and failures… using that experience to create a concept called ZaGenie. ZA being the ISO country code for South Africa… and Genie for exactly that; Technology help… always there when you need it!
It's more than just tools…
Explore a new world of opportunities!
Understand it's Time To LIVE Your Life!
Live without any geographical constraints!
Learn how to travel ~ live ~ work ~ anywhere!
Become part of a productive, vibrant community!
Fly higher, further, safer and get there faster!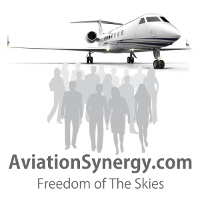 Leave the shores, sail away and live off the grid!
Make use of smarter transportation to move around!
Support worthwhile causes without making donations!
Foster better social skills and values in children!
Help homeless cats and dogs stuck in animal shelters!
Speed up the pet adoption process using social media!
Sanctuary for abandoned horses and mistreated donkeys!
Prevent wild animals from performing in circus rings!
Clear out zoos and release animals from captivity!
Visit and stay in comfortable homes away from home!
Utilize a fleet of luxury yachts… at your disposal!
Attain financial independence with residual revenue!
Be instrumental in keeping it fair in revenue share!
Join Club SYNERGY ~ The Art of Living Freely!
It's FREE.
---